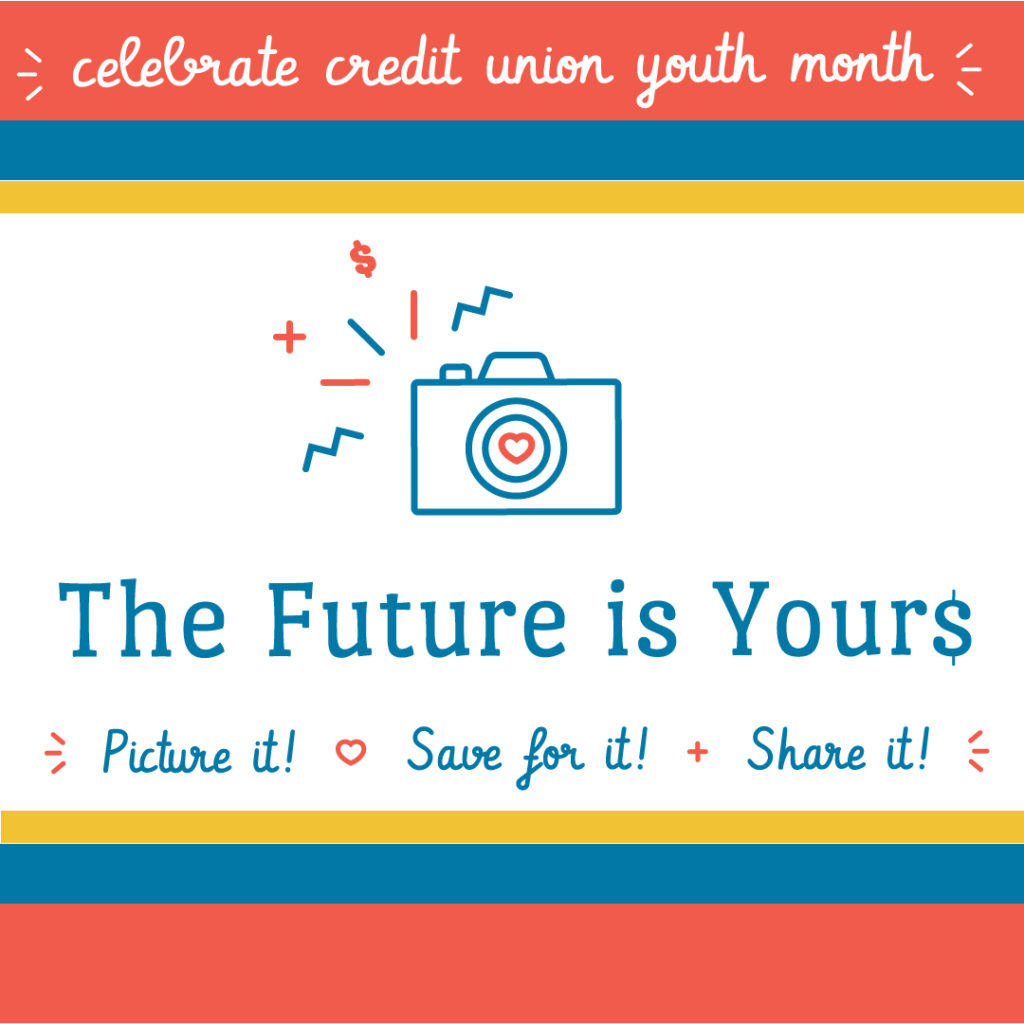 We often look at pictures to remember the past, but are you ready to picture your future? If you ask your children, some dream to become doctors and help people, others want to be known for their talent. For children and teenagers, the future brings limitless possibilities. But no matter what their dream is, financial education can be instrumental in helping them achieve their goals.
Join us in April to celebrate Youth Month.  Kids and teenagers (0-18) can make a deposit into their new or existing savings account and get a prize!*  They can also enter our Savings Challenge drawing for a chance to win one of 2 $50 cash prizes when they make a deposit!**
And remember, Harvest FCU membership is open to all your family members so bring in those kids and grandkids!!
*One prize per day in the month of April. **No purchase required, one entry per member. Signed parental consent required. One drawing for ages 0-12 and one drawing for ages 13-18.