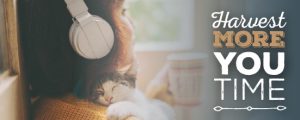 Credit card rates as low as 6.90%APR.*
You could earn up to 1% cash back on qualifying purchases!** There is NO annual fee or balance transfer fee with our Harvest FCU Credit Card!
You can also use your Harvest FCU Credit Card with Apple, Samsung, Google, Fitbit, Garmin and LG Pay.
To learn more click on this text, HarvestMoreForYou.
*APR=Annual Percentage Rate. Rate is based on creditworthiness and may be higher. Terms and conditions subject to change. Subject to credit approval. Standard underwriting guidelines apply. Membership eligibility required. **Percentage of cashback is tiered based on yearly purchases. Program may be modified, suspended or canceled at any time without restriction or penalty. Certain restrictions apply. See you card agreement.