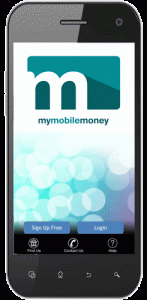 Have you signed up for the My Mobile Money Access app yet?  When you download the My Mobile Money Access app, you'll be notified of all transactions on your card and have the ability to mark them as potential fraud.  Plus if you misplace your card, you can use the app to turn it off . . . and then turn it back on when you find it!
You can also use My Mobile Money Access to manage your spending. With customizable controls, alerts for spending limits, and easy-to-find account balances, you can set a budget and stick to it.
Keep an Eye on Your Card with Transaction Alerts
A wide range of alert options make My Mobile Money an app that meets your specific needs. You can set alerts for:
All card activity, Spend limits, Card Not Present transactions, International transactions, Card Status changes, and Specific Merchant category purchases.
Download the My Mobile Money Access app today!!  Click here for the My Mobile Money Quick Reference Guide.
If you have questions, call us at 740-522-5277.